"Evil unicorns" - a term some Google engineers once coined, according to a former executive - are unverified posts on obscure topics, full of lies
Forget about disclosures, there are no rules or regulations in the tech industry. They want to get away with whatever they can get away with. This is the group think in Silicon Valley: they think they are gods over there, and everything they do is perfect. They don't even understand the damage they are causing. Zuckerberg is genuinely deluded about what he is doing: he did not believe that he is impacting the elections. These are a bunch of kids who don't have the experience and are building these nuclear weapons-like technologies without understanding their implications. This is why India needs to do it on its own and not depend on Silicon Valley.
Or just maybe Zuckerberg knows what the valuation of his company should really be?
'Robots are not taking over,' says head of UN body on autonomous weapons Guardian
Surveillance Cameras Made by China Are Hanging All Over the U.S. WSJ. Worse, surveillance cameras made by the U.S. are hanging all over the U.S. Alexa, stop listening!
Some Media dragon resisters fought the Nazis in the streets while others fought them from within by hacking some of the world's first information technology systems. Ava Ex Machina has a
fascinating post
discussing some of these unheralded hackers. Here is one:
René Carmille — was a punch card computer expert and comptroller general of the French Army, who later would head up the Demographics Department of the French National Statistics Service. As quickly as IBM worked with the Nazis to enable them to use their punch card computer systems to update census data to find and round up Jewish citizens, Rene and his team of double-agents worked just as fast to manipulate their data to undermine their efforts.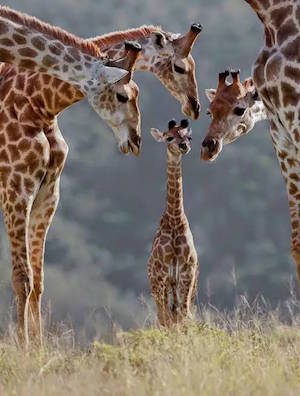 The IEEE newspaper, The Institute, describes Carmille as being an early ethical hacker: "Over the course of two years, Carmille and his group purposely delayed the process by mishandling the punch cards. He also hacked his own machines, reprogramming them so that they'd never punch information from Column 11 [which indicated religion] onto any census card." His work to identify and build in this exploit saved thousands of Jews from being rounded up and deported to death camps.

Rene was arrested in Lyon in 1944. He was interrogated for two days by Klaus Barbie, a cruel and brutal SS and Gestapo officer called "the Butcher of Lyon," but he still did not break under torture. Rene was caught by the Nazis and sent to the Dachau concentration camp, where he died in 1945.



NSW govt agencies could be forced to report data breaches